Building a beauty community for all.
Dermaster is Thailand's premier wellness & aesthetic institute with a complete personalized services located at the heart of Bangkok, on Ekkamai road, Sukhumvit area.
Branches in Bangkok
Our clinics are located in prime areas of Bangkok. And more to come...
Certified Doctors
Our doctors are all certified by global organisations and professionals in the field.
Patients Served
We're proud to serve our happy patients all over the world in the past few years
5 World-Class Medical Centers
Dermaster offers full range of sophisticated aesthetic enhancement solutions from plastic surgery, aesthetic, body slimming to hair transplantation procedures with highly developed medical technology and patient-oriented medical services.


Hair Center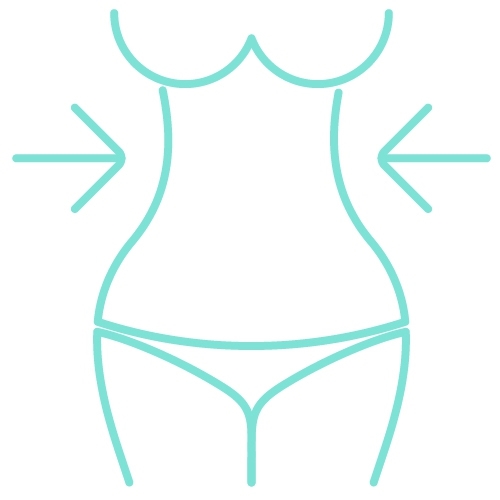 Body Center

Skin Laser Center

Anti-Aging Center
A Professional Team Of Certified Doctors
Each surgeon and beauty professional at Dermaster has a thorough understanding of the beauty needs of both women and men and knows exactly what it takes to meet and exceed your expectations. You won't find a team of specialists like ours anywhere else, especially not one with the endorsement and trust of some of Thailand's A-listed celebrities. We treat people from all walks of life.

Observation, Reason, Human Understanding, Courage; these make the physician. - Martin H. Fischer (1879 …
Our Facilities
Our first priority is your privacy and comfort. Dermaster's state-of-the-art facilities are divided into 5 private beauty centers covering nearly 2,000 sq.m; including Plastic Surgery center, Hair Restoration & Transplantation center, Skin Laser & Aesthetic center, and Body Slimming center. All aesthetic laser and body slimming treatment procedures are performed in individual private room, where you will discover unique hospitality, total relaxation, and 5-star clinical experience like no others.
Happy clients talk about us

Lin – Matchana Suwanmas
Coolsculpting Is an aid for people who want to burn excess but have a little time like Lin


Pinkgy – Sawika Chaiyadej
Pinkgy trusts Demaster to take care of both external and internal skin health.


Phaeng – Phichaphat Mahathityakun
Heard from many people who talked about innovation, face lift without surgery like Ultra Hifu at Demaster. Today I have tried and found that it really worked.

Pie – Pimphat Watcharachevi
Just lying comfortably for 45 minutes can burn up to 600 kcals. It is another Demaster's procedure that I like very much.

Prang – Kannarun Wongkajonkai
I chose Dermaster's Super Blink vitamins to help to protect my skin from the environment and it was awesome

Ning – Panita Thumawattana
Collagen is another option for postpartum mothers who have orange peel skin problems with cellulite because it helps to lift up with the wave function. No need to have surgery.

Ms. Hanna Yuri
My favourite procedure at Demaster is Tripolar RF because it helps to break down the orange peel skin with a lift without surgery. No pain, no any side effects.

Kae – Chollada Matratre
Hair Removal at Demaster not only removed hairs but it also helps to make the skin look smooth, soft and radiant as well.

Kwang – Wanpiya Omsinnopkun
Come to do the Aura Bright at Demaster and I feel that the facial skin is well-nourished. I like it so much!
Top 5 Most Popular Cosmetic Surgery in Thailand
We thrive on building a solid beauty community for all individuals.
We care for the growing needs of our society. Our history reflects our commitment to providing safe, quality surgical care to patients of all ages in a caring but cost-effective environment.
(Source: International Society of Aesthetic Plastic Surgery, 2017)
Age distribution
for certain cosmetic procedures (2017)
Source: International Society of Aesthetic Plastic Surgery
Breast Augmentation (Unit: %)
Botulinum Toxin (Unit: %)
Nonsurgical Fat Reduction (Unit: %)
We've combined a new kind of doctor's experience that blends the highest level of health care with exceptional service. We make efforts to change the way that healthcare services are offered in order to meet the changing needs of our patients, both for the present and future.
Medical Equipment Technology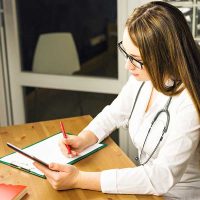 Application
Applicants can submit all health-related documents at our reception desk.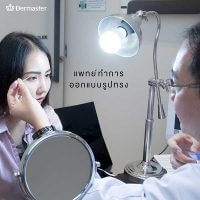 Check-ups
We will conduct a thorough examination of client's health condition.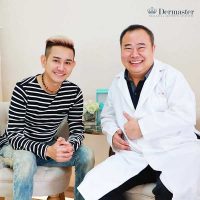 Consultation
Based on the checkup results, we'll give consultation on the needed action.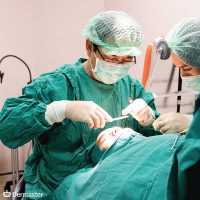 Treatment Scheming
Patients will be provided with a detailed treatment scheme.