Are you facing these problems?
Male/female pattern baldness
Alopecia areata, an autoimmune disorder causing patchy hair loss
Telogen effluvium, a temporary hair loss condition often caused by stress or hormonal changes
Traction alopecia, hair loss caused by excessive pulling or tension on the hair
Hair thinning due to aging or hormonal change
All can be remedied and adjusted easily by choosing "PRP"

Introduction
Dermaster offers cutting-edge Platelet Rich Plasma (PRP) treatment, extracted from your own blood. Our advanced centrifugation process concentrates platelets to a level 3-4 times higher than normal blood, creating a potent source of growth factors and other beneficial substances. Our PRP treatment can stimulate cellular regeneration, improve tissue function, and revitalize your body, all while stimulating collagen production for a rejuvenated, youthful appearance. Trust Dermaster to provide you with the highest quality PRP treatment available here in Thailand.
Why choose Hair Growth Stem Micro Transplant at Dermaster?
At Dermaster, we utilize the innovative C.Enhancer extracted from placental tissue exclusively imported from Japan to enhance the potency of our PRP injections. Our team of experienced medical professionals and skilled nurses use only the most advanced equipment and follow strict protocols to ensure the highest quality PRP preparation. Our precise preparation techniques allow for optimal cell rejuvenation and support, ensuring the best possible results. Our state-of-the-art facility includes fully equipped treatment rooms, designed to meet the highest standards of patient care and comfort. Trust Dermaster for the ultimate in PRP injection therapy.
Top 9 Reasons Why Dermaster is the Superior Choice for PRP Injection
Carefully selected hair root stem cells and growth factors with the highest concentration

Hair root cells are extracted using technology from Europe

Hair and scalp analysis by experienced experts with over 10 years of experience

Placenta cells are added for the best results

No recovery time, no wounds from hair punctures, and no scars

Equipment for the procedure is internationally standardized and hygienic

New hair growth is natural and solves problems such as hair loss and thinning hair

Utilizes C.Enhancer imported from Japan for enhanced effectiveness

Experienced medical staff using advanced injection techniques.


Reviews
Face look younger, and bright, face retard senility, wrinkle are better, fast repair body and wound, healthy hair, hard fall out, take approximately 20 minutes only, After the injection can go anywhere as normal, no side effect, no irritation shall provide the full results of PRP after injection in 2-3 weeks and continuous results for 1 year. Recommend continuous injection every 6 months to help slow down aging and deterioration of the body.



Hair Stem Micro Transplant Preparation
The steps involve analyzing the condition of the scalp and hair, avoiding hair dye and fiber powder, and refraining from certain medications and substances that may affect the success of the treatment. It is important to follow these steps to ensure the best possible outcome from the PRP hair treatment.
Hair Stem Micro Transplant FAQs
Hair PRP is a medical procedure where Platelet Rich Plasma (PRP) is injected into the scalp to stimulate hair growth and improve hair thickness and quality.
02.

How does Hair PRP work?
Hair PRP works by using the patient's own blood which is processed to concentrate the platelets and growth factors. The concentrated PRP is then injected into the scalp to promote hair growth and improve hair thickness and quality.
Hair PRP is generally well-tolerated by patients and is not considered to be a painful procedure. However, some patients may experience mild discomfort during the injections.
04.

How long does a Hair PRP session take?
A Hair PRP session typically takes between 30 minutes to an hour depending on the area of treatment and the individual patient's needs.
05.

How many Hair PRP sessions are needed to see results?
The number of Hair PRP sessions needed to see results may vary depending on the individual patient's needs and the extent of hair loss. Generally, patients may need 3-4 sessions spaced a few weeks apart to see significant results.
Hair PRP is generally considered to be a safe procedure as it uses the patient's own blood which reduces the risk of infection or allergic reactions. However, as with any medical procedure, there may be some risks and side effects associated with the treatment.
07.

What are the possible side effects of Hair PRP?
The possible side effects of Hair PRP may include minor discomfort during the injections, temporary redness, swelling or bruising at the injection site, and very rarely, infection or scarring.
08.

Who is a good candidate for Hair PRP?
Good candidates for Hair PRP are those who have mild to moderate hair loss, are in overall good health, and have realistic expectations for the treatment outcomes.
09.

Who is not a good candidate for Hair PRP?
Hair PRP may not be suitable for patients who have extensive hair loss or scarring alopecia, are pregnant or breastfeeding, have a history of blood disorders or are taking blood-thinning medications, or have a history of allergies or skin conditions that may affect the scalp.
10.

How long do the results of Hair PRP last?
The duration of the results of Hair PRP may vary depending on the individual patient's response to the treatment and the extent of hair loss. Generally, patients may need to undergo maintenance sessions every 6-12 months to sustain the results.
Result & Duration








Down time : No recuperate
How to start
We have certified doctors and physicists who are available at all time to deliver on-demand diagnoses and other beauty related services.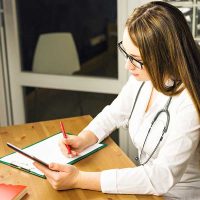 Application
Applicants can submit all health-related documents at our reception desk.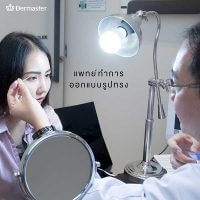 Check-ups
We will conduct a thorough examination of client's health condition.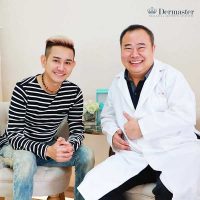 Consultation
Based on the checkup results, we'll give consultation on the needed action.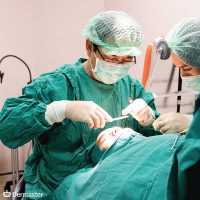 Treatment Scheming
Patients will be provided with a detailed treatment scheme.