Are you facing these problems?
Much hair on your face, arms, legs, or your body
Want to remove hair off permanently.
All can be remedied and adjusted easily by choosing "Medi O Star Hair-removal (Diod)"

Introduction
Mediostar Diode Laser is the wavelength in 800 – 950 nm. The wavelength in 940 nm will make the laser down to the deeper level of the skin. The light in this wavelength stimulates collagen fiber in the skin, make skin's condition better. Lifting your skin, having fewer acnes, reducing acne problems and superficial wrinkles. It also captures black spots, causing the hair follicle to decay and causing the new hair to become soft and have a slower growth rate.
Why should you choose Medi O Star Hair-removal (Diod) at Dermaster?
Mediostar
has high-efficiency to remove the hair. It can handle the stubborn hair which is a cause of chronic acne problems as well. No ache, Secure. In addition, it can solve many skin problems at the same time while it helps whitening skins, reducing dark spots, and tightening pores. It also helps to solve the acne problem including the stubborn problem that causes clogged pimples. It will solve all at once, and give a lifting effect as well.
The highlight of the Mediostar.
Solving all skin problems in a single device.
No pain when taking the procedure.
Doctors skilled in Advance Technique.




Timing
Effective hair removal for all stubborn hair in the arms, legs or bikini lines. Stimulate collagen, tighten the skin and reduce superficial wrinkles. No pain and see results after 3-7 days, starting to remove the beard and the hair. After the treatment might have red marks which recovered in 2-3 hours and should avoid sunlight.


Effect : 3-7 days


How long : 15-30 minutes


How often : 4-6 Months


Down time : No recuperate
How to start
We have certified doctors and physicists who are available at all time to deliver on-demand diagnoses and other beauty related services.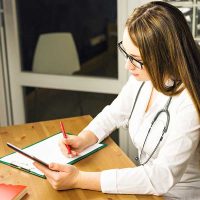 Application
Applicants can submit all health-related documents at our reception desk.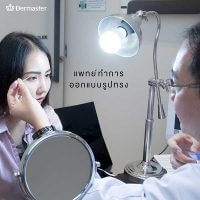 Check-ups
We will conduct a thorough examination of client's health condition.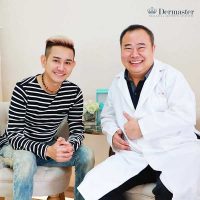 Consultation
Based on the checkup results, we'll give consultation on the needed action.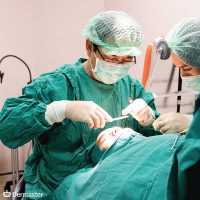 Treatment Scheming
Patients will be provided with a detailed treatment scheme.