Liver Detox IV Drip
At Dermaster Clinic, we offer top-notch Liver Detox treatment plans to help improve the health and wellness of our patients. Our team of medical experts and hospital nurses are highly trained in the latest liver detox techniques, utilizing a carefully crafted blend of vitamins, minerals, and amino acids to effectively eliminate toxins from the body. The combination of our state-of-the-art facilities, highly skilled medical staff, and our commitment to patient health, make Dermaster Clinic Ekamai and other 4 more branches the premier destination for liver detox.
Are you facing these problems?
Suspicion of toxic accumulation due to prolonged chemical exposure
Toxicity from smoking or drinking

By selecting "Liver Detox" all problems can be quickly and simply remedied.


What is Liver Detox?
Liver detox involves the significant role of the liver in eliminating toxins ingested from various sources such as tobacco, food, water, and air. These toxins are the root of about 90% of cancer cases. Phases 1 and 2 of the Liver Detox process are based on the level of enzyme activity. The Liver Detox process depends on a number of nutrients, including selenium, vitamins B and E, glycine, cysteine, glutamine, methionine, taurine, glutamic acid, and aspartic acid.
This procedure is performed in a clinical setting and is administered through an IV (intravenous) drip. The primary goal of liver detox is to support the liver in its vital role of filtering and removing harmful substances from the body.

The body's immune system is bolstered, cancer is prevented and combated, antioxidants are added to the body to fight cell damage, enzymes are produced to release toxins from the body, the liver is protected from toxins and alcohol-related substances, antioxidants like glutathione and vitamin C are recycled, and liver cells heal more quickly. Additionally, it lessens the buildup of fat in the liver and the adhesion of fat to artery walls, both of which are good for general health.
Liver detoxification is especially crucial for cancer patients undergoing chemotherapy, as it helps protect their bodies from toxins.
Why should you choose Liver Detox at Dermaster?






Dermaster's specialized physician is well-versed in the intricacies of Liver Detox treatments. We offer an intravenous procedure that utilizes a specially formulated blend of vitamins, minerals, and amino acids to aid in the elimination of toxins from the body. By creating various types of enzymes, this blend helps in the safe elimination of insoluble toxins, such as heavy metals, pesticides, certain drugs, and alcohol, which are converted into water-soluble substances.
We are committed to providing the highest level of medical care and ensuring the health and wellness of our patients. At Dermaster, we understand the importance of detoxifying the liver to maintain a healthy immune system, prevent and fight cancer, and protect the liver from toxins, drugs, and substances from alcohol. By choosing our Liver Detox program, patients can benefit from our advanced medical knowledge, state-of-the-art facilities, and specialized treatments that help nourish liver cells to recover faster and accelerate the detoxification process.
We prioritize the safety and wellbeing of our patients, and therefore, our team of medical professionals ensures that patients have adequate kidney function, allowing for the safe elimination of toxins from the body. Choose Dermaster's Liver Detox program for a comprehensive and personalized approach to liver health that will leave you feeling revitalized and refreshed.
How does you Liver works?

The liver is a vital organ that makes up about 2% of the human body's weight and is considered the largest organ. A person weighing 60 kg is estimated to have a liver size of approximately 1,200 grams. This essential organ is responsible for over 500 crucial functions within the body, including removing toxins from food and medications. In addition, the liver produces bile, a crucial substance that travels through bile ducts and interacts with other bile within the liver. Its importance to our overall health cannot be overstated.
The liver, being one of the vital organs in the body, functions continuously without any rest. It plays a crucial role in the body as a factory, waste disposal unit, and storage facility for useful and unwanted substances, including fat. An unhealthy liver can lead to waste build-up in both the liver and the gallbladder, resulting in poor liver function. Just like any engine, the liver requires thorough cleaning to perform at its best. Thus, taking good care of the liver is essential to maintaining good health and preventing various illnesses.

Timing


Effect : 1 week


How long : 45-60 Minutes


How often : Once a week


Down time : No recuperate
Frequently Asked Question
Liver Detox is a process of eliminating toxins from the body through the liver, using intravenous infusion of vitamins, minerals and amino acids.
02.

Why is Liver Detox important?
Liver detox is important because the liver is the primary organ responsible for eliminating toxins from the body. A regular liver detox can help maintain liver function and overall health.
03.

How long does a Liver Detox IV Drip take?
The length of a liver detox IV Drip at Dermaster Clinic typically ranges from 30-60 minutes, depending on the individual patient's needs.
Liver detox IV Drip is generally safe when performed by a licensed physician. Our team at Dermaster Clinic will evaluate your health and suitability for the IV Drip treatment.
05.

What can I expect during a liver detox IV Drip?
During a liver detox IV Drip at Dermaster Clinic, you can expect to receive an intravenous infusion of vitamins, minerals, and amino acids while relaxed in a comfortable treatment room.
06.

Can liver detox IV Drip help with weight loss?
Liver detox can help improve liver function, which may in turn lead to better metabolism and weight loss. However, it is not a weight loss treatment in and of itself.
07.

What is the cost of liver detox IV Drip at Dermaster Clinic?
The cost of liver detox at Dermaster Clinic varies based on individual needs and treatment plan. Contact us for a personalized quote.
08.

Is liver detox IV Drip covered by insurance?
Liver detox is not typically covered by insurance. Contact your insurance provider for more information.
09.

What should I do to prepare for a liver detox IV Drip?
To prepare for a liver detox treatment at Dermaster Clinic, it is recommended to avoid alcohol, caffeine, and high-fat foods prior to the appointment.
10.

How often should I undergo liver detox?
The frequency of liver detox IV Drip treatment is highly individual and depends on a variety of factors. Our team at Dermaster Clinic can advise on a personalized schedule.
How to start
We have certified doctors and physicists who are available at all time to deliver on-demand diagnoses and other beauty related services.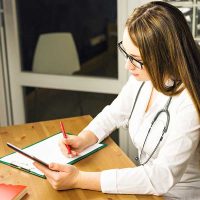 Application
Applicants can submit all health-related documents at our reception desk.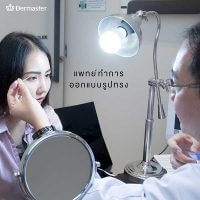 Check-ups
We will conduct a thorough examination of client's health condition.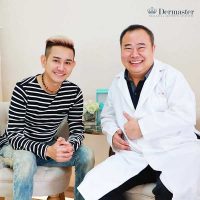 Consultation
Based on the checkup results, we'll give consultation on the needed action.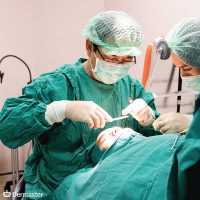 Treatment Scheming
Patients will be provided with a detailed treatment scheme.
You May Also Like