Are you facing these problems?
No beard, musrache and eyebrows.
็Hairline on the forehead.
All can be remedied and adjusted easily by choosing "FUE"

Introduction
FUE is the medical name for the Follicular Unit Extraction. this is a method for moving hair follicles without cutting the scalp so the patients do not worry about the scar problem. This method uses a tool size 0.8 – 1.2 mm piercing the hair hole one by one and deep down to the follicle cells then use the pointed tip pliers to pull the hair root cells from the scalp.
Making patients feel less sore than the Strip method because of no scalp cutting.
Carrying hairs from other areas of the body such as beards, hairs, chest hairs, arms, hairs, shin, to plant on the head, depending on the nature of hairs in those areas.
FUE hair growth is widely popular because it is a small surgery (Microdissection) without stitches.
Having the skinhead hair without worrying about the wound on the head.








Why should you choose FUE at Dermaster?
Dermaster has specialized doctors in hair transplantation and the highly experienced medical assistance team, working along with the skilled anesthesiologist, to give the most complete hair pulling and take care of you closely throughout all stages of treatment.
Real growing hair. Guarantee the hair regeneration success rate up to 98%
Hair transplantation at Dermaster by specialized hair transplant surgery, certified by the American Board of Hair Restoration Surgery (ABHRS).
View reviews in IG: @dermaster_hair_transplant

Dermaster evaluates several graphs because each patient has different problems.

Dermaster performs hair transplantation in an international standard sterile operating room.
Having professional nurses to monitor the postoperative symptoms
Having limousine car services for facilitating travel.

Result & Duration


Effect : 1-3 months


How long : 6-8 hours


How often : 8-12 months


Down time : 2 days
How to start
We have certified doctors and physicists who are available at all time to deliver on-demand diagnoses and other beauty related services.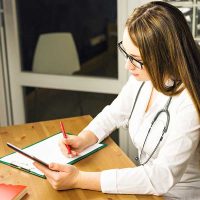 Application
Applicants can submit all health-related documents at our reception desk.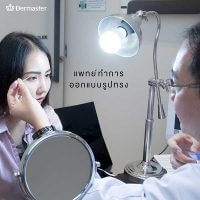 Check-ups
We will conduct a thorough examination of client's health condition.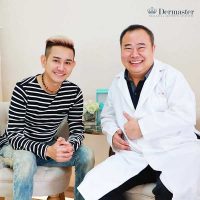 Consultation
Based on the checkup results, we'll give consultation on the needed action.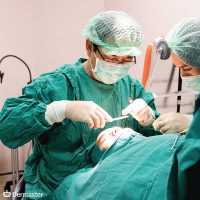 Treatment Scheming
Patients will be provided with a detailed treatment scheme.