Are you facing these problems?
All can be remedied and adjusted easily by choosing "Q-Switch"

Introduction
Q-switch Nd : YAG is a laser that has 1064 nanometers wavelength to release heat to treat melasma, deep spots and abnormality of pigment in dermis be able to dissolve pigment and Dissociated Melanin naturally. Dark marks, deep spot, melasma, nevus are faded which is inoffensive to the skin including removing a tattoo, making pink lips and nibbles until the pigment becomes original.
Why should you choose Q-Switch at Dermaster?
Dermaster use HELIOS II which is new technology from Q-switch Nd : YAG that has accuracy and delicate setting more than former model helps to decrease side effect that may occur and shoot tip of this equipment able to adjust in several sizes to suit the small or narrow point
The superiority of Dermaster for Q-switch
Use HELIOS II as the best Q-switch
Treat result is effective, decrease side effect.
An experienced medical team of Advanced Technique



Result & Duration
Pigment and spot shall be faded, better smooth, have a bright face, decreased small wrinkle. The first Q-switched shall provide approximately 70-80 % the result and see clear results after 3 times, by leaving each other 2-4 weeks apart depend on the medical team and the patient. After treatment, it may occur small shabby or spots at the operated area, but shall be exfoliating completely within 1-2 weeks. While being treated by Q-switched shall feel a little hurt such as being stabbed softy by a needle. For tattoo depends on the depth of ink, type of ink that shall consider in each person.


Effect : Immediately


How long : 15-30 Minutes


How often : 4-6 Months


Down time : No recuperate
How to start
We have certified doctors and physicists who are available at all time to deliver on-demand diagnoses and other beauty related services.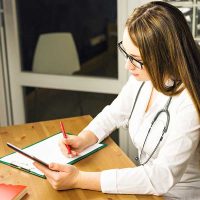 Application
Applicants can submit all health-related documents at our reception desk.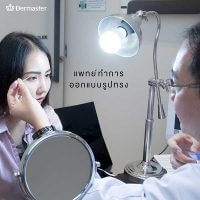 Check-ups
We will conduct a thorough examination of client's health condition.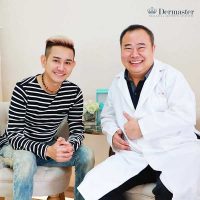 Consultation
Based on the checkup results, we'll give consultation on the needed action.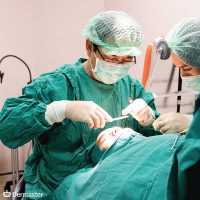 Treatment Scheming
Patients will be provided with a detailed treatment scheme.