Are you facing these problems?
Facial skin is not bright
All can be remedied and adjusted easily by choosing "Golden Beauty"

Introduction
We often need more beauty, brightness, in the past, we can't avoid using injection. But at the present time, we have a new choice for the person who does not want injection but getting the resulting amount to injection, the treatment reaches the deep dermis. The principle electroporation causes small spaces at the cell wall that is able to transfer substance or drug into internal cells through this space. The cells shall reinstate in the normal state. This program has combined techniques such as Golden Spoon, Bio Stick, and Superphono to push vitamins to deeply penetrate into skin cells. The vitamin that was imported from the foreign country shall be effective such as tighten, elastic skin, reduce darkness, melasma, aging wrinkle to make skin tone is visibly bright, healthy.
Why should you choose Golden Beauty at Dermaster?
Dermaster imported genuine Golden Spoon from a foreign country that can push vitamin into the skin better than 40 times of IONTO's doing of activating skin flow system cause bright and healthy skin. Using Biostick and Superphono which are an ultrasound that has a high-frequency transfer into the deep skin quickly. As the same time also activate blood flowing system and lymph. The customer shall relax a lot, Furthermore, and followed up by face scan (Vectra)



Result & Duration
Golden beauty Result
Bright and moist skin
Spots, Melasma on face shall be faded.
Decrease Darkness
Decrease the occurrence of wrinkle and spot
It helps to remove skin cells and produce new skin that has more bright and smooth.
Acne scar is more shallow and reduces wrinkle for a long period.
Remove darkness and former spots.
Prevent the occurrence of spots from sunlight.


Effect : Immediately


How long : 45 Minutes


How often : Once a week


Down time : No recuperate
How to start
We have certified doctors and physicists who are available at all time to deliver on-demand diagnoses and other beauty related services.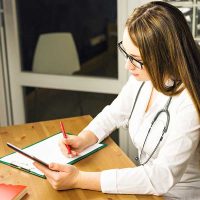 Application
Applicants can submit all health-related documents at our reception desk.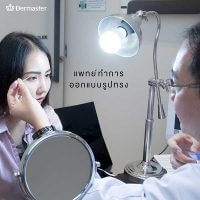 Check-ups
We will conduct a thorough examination of client's health condition.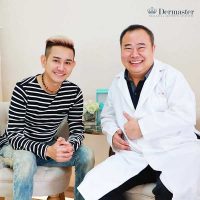 Consultation
Based on the checkup results, we'll give consultation on the needed action.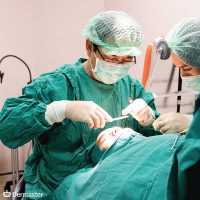 Treatment Scheming
Patients will be provided with a detailed treatment scheme.