Are you facing these problems?
Frequently shave the beard
All can be remedied and adjusted easily by choosing "Epilab Hair-removal (Diod)"

Introduction
Epi Lab is the laser machine with Diode Laser model with the perfect combination of wavelength in 810 nm high absorption in melanin, the wavelength of 940 nm will absorb by red blood cells very well thus destroying the capillaries feed the roots, will help make the growth of the hair follicle be very difficult, make the growth of hair be too slow. The important is the patient will not feel any pain from the laser, compatible with all skin types while reducing the risk of burns.
Why should you choose Epilab Hair-removal (Diod) at Dermaster?
Dermaster uses the Epi Lab, the latest Diode Laser which has a cooling head to cool while shooting, better than other models. With cooling around the laser head, ensuring that it will not hurt and not inflame while doing the treatment. The doctors are also very skilled in using the machine. Thus, ensuring that the hairs are no longer a problem.



Result & Duration
Comprehensive skin solution in one device


Effect : in 3-7 days


How long : 15-30 minutes


How often : 4 weeks


Down time : No recuperate
How to start
We have certified doctors and physicists who are available at all time to deliver on-demand diagnoses and other beauty related services.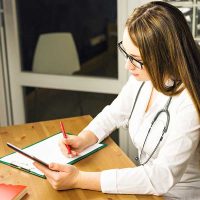 Application
Applicants can submit all health-related documents at our reception desk.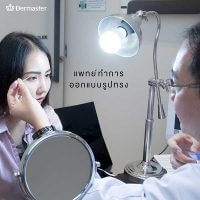 Check-ups
We will conduct a thorough examination of client's health condition.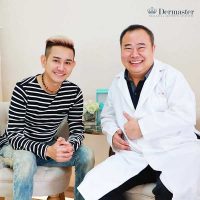 Consultation
Based on the checkup results, we'll give consultation on the needed action.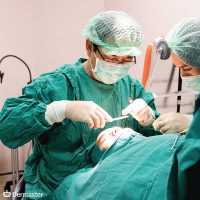 Treatment Scheming
Patients will be provided with a detailed treatment scheme.