Are you facing these problems?
All can be remedied and adjusted easily by choosing "Chin Augmentation"

Chin Augmentation Introduction
The chin is an important component of that face that makes the face look balanced, proportionate and beautiful. Chin surgery can help create a well-defined and symmetrical chin to make the face look more slender and proportionate, and also help patients with more square-shaped, or roundshaped faces, or inward chins.
In chin augmentation surgery, the surgeon will administer a numbing agent and medication to help the patient relax and not feel any pain during the procedure. The surgeon will shape the patient's chin to balance and suit the structure of the face, make individual corrections according to each patients' case, and hide the surgical incisions inside the mouth (or under the chin). This procedure takes approximately 1 hour and patients are able to return home to recover after receiving surgery.


Why should you choose Chin Augmentation at Dermaster?
Eye consultation with a surgeon with the use of the Vectra 3D face outlining machine.

Patients have the option of going under general anesthesia or using a numbing agent.
Operations and surgeries are performed in medically international standard operating rooms.
Operated by highly-skilled cosmetic surgeons.



Timing
Benefits of Chin Augmentation Surgery
A beautiful chin appropriate to the facial structure, a nice and more slender face, square-shaped, or round-shaped faces, or inward chin corrections.
Chin Augmentation Post-Op Treatment
Keep regions around the chin cool during the first 2 days after surgery.
Patients should sleep with their heads elevated during the first 2-5 days after surgery.
Eat soft, easily digestible and non-spicy foods.
Drink using a straw, and avoid drinking alcohol during the first 2 weeks after surgery.
Refrain from smoking for approximately the first 3 weeks after surgery.
After meals, gargle salt water or mouth-wash to reduce chances of infection from contaminated foods.
Avoid high intensity activities during the first 3-4 weeks after surgery.
Strictly follow medical instructions and take medication prescribed by the attending doctor.


Effect : 1 month


How long : 45-60 minutes


How often : -


Down time : recovery period varies and depends on medical condition of patients
How to start
We have certified doctors and physicists who are available at all time to deliver on-demand diagnoses and other beauty related services.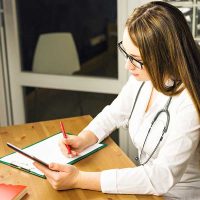 Application
Applicants can submit all health-related documents at our reception desk.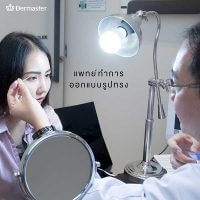 Check-ups
We will conduct a thorough examination of client's health condition.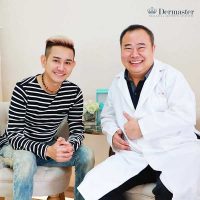 Consultation
Based on the checkup results, we'll give consultation on the needed action.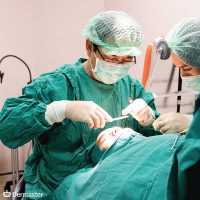 Treatment Scheming
Patients will be provided with a detailed treatment scheme.