Are you facing these problems?
No mustache, beard or eyebrows.
All can be remedied and adjusted easily by choosing "Strip"

Introduction
The strip is a way to grow hair by bringing the scalp around the area with hair sewed and attached to the scalp. The occiput had been surgically removed and stitched off the wound.
Strip Hair transplantation procedure ;
The doctor designs the hairline and re-planted for each patient, to suit the patient's facial features.

The doctor selects the hair root cells from the back of the head. The hairline that is not surgically removed with adhesive tape. After surgery, this area will help cover the surgical wound smoothly.

The selected area is shaved it easier to move healthy hair root cells from the back to the front of the bald head.

The doctor will inject an anesthetic in the area where the surgery will be performed. The patients will not feel that area. The doctor will begin to perform surgery using the Open Technique method, where the doctor will use a magnifying glass that can clearly see the hairline.

The medical specialist will divide the scalp piece with hair root cells, using a 10x-magnifying microscope.

The doctor will inject an anesthetic in the area to grow hair, starting hair transplantation.

The doctor will use 2 small pliers, one hand to open the hole and another hand to put the graph into. This method is for reducing the trauma of hair follicles. Then the doctor will use a needle to pierce and grow the new hair to increase the density of each desired area.






Why should you choose Strip at Dermaster?
Dermaster has specialized doctors in hair transplantation and the highly experienced team of medical assistants. Our medical team has new techniques and methods to grow hair, in order to pull the most complete hair.


Result & Duration


Effect : 1-3 Months


How long : 8-10 Hours


How often : 8-12 months


Down time : 2 Days
How to start
We have certified doctors and physicists who are available at all time to deliver on-demand diagnoses and other beauty related services.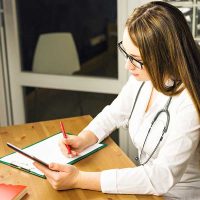 Application
Applicants can submit all health-related documents at our reception desk.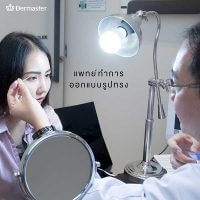 Check-ups
We will conduct a thorough examination of client's health condition.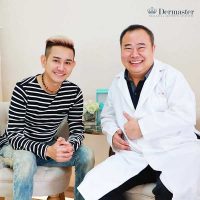 Consultation
Based on the checkup results, we'll give consultation on the needed action.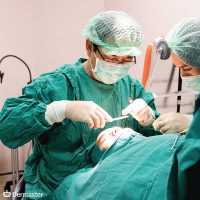 Treatment Scheming
Patients will be provided with a detailed treatment scheme.