Are you facing these problems?
Excess accumulated fat around the abdomen, hips, buttocks, upper thighs, knees, upper arms and back
Exercising and dieting to no avail
Lose fat quickly with instant results
Want to lose fat but don't have the time
All can be remedied and adjusted easily by choosing "Vaser Tite"

Vaser Tite Introduction
Lose large quantities of fat without scarring, with a new option that doesn't require surgery. VaserTite is a combination of 2 of the best and modern fat removal surgery technologies, with BodyTite radio frequency technology that helps in fat removal surgery and slimming. After the fat removal surgery procedure, the resulting leftover skin in the targeted areas will gradually improve in texture and tone, and not loosen again, together with highly effective Vaser ultrasound technology which allows safe absorption of large quantities of fat.
Why do BodyTite with Vaser?
For patients with large quantities of fat in specific and targeted areas, most doctors would opt to use surgery to remove the fat by surgically removing it followed by a suturing of the incision, because if the fat removal surgery procedure doesn't tighten the skin, the skin will become unequal and flabby.
For those patients who do not wish to have surgery and/or scarring post-op, VaserTite is another available option for you.
VaserTite is a combination of 2 technologies; radio frequency and ultrasound technology.
Vaser is a technology that is able to dissolve fat just as effectively as fat removal surgery, but is less invasive and results in less side effects and symptoms, by directly targeting fat cells (LipoSelection Plus) using ultrasound, dissolving the fat concentration into a more liquid form. This allows the fat to be drawn out smoother and easier, and doesn't damage or effect the surrounding tissues, blood vessels and nerve cells around the targeted area. It also reduces swelling and bruising post-surgery, and a faster recovery period.
BodyTite is the newest fat removal surgery technology that can break down fat, reduce cellulite, and tightens skin using high radio frequency. This Bipolar energy converts into heat energy which then dissolves fat tissue and cells into an oil (Melt Fat), allowing it to be drawn out smoother and easier.
Through a small tube, in addition to eliminating fat and cellulite, radio frequency waves also stimulate collagen production. The contraction of the muscles and thin tissue in the skin causes the skin to tighten up, not loosen and/or cause discoloration of the skin, as well as forming a more balanced and proportionate body shape.





Why should you choose BodyTite at Dermaster?
Dermaster has both Vaser and BodyTite machines, which allows more effective procedures and treatment, with expert surgeons skilled with Dual Lipo Firm techniques able to operate both machines.
New and 100% authentic Bodytite and Vaser machines approved by USFDA (United States Food and Drug Administration)
Operated by highly-skilled cosmetic surgeons accredited by the Society of Plastic and Reconstructive Surgeons of Thailand, with expertise with both Vaser and BodyTite machines and techniques, for clear and satisfactory results.
Operations and surgeries are performed in medically international standard operating rooms.
Trained and experienced anesthesiologists present in the operating rooms throughout the procedure to reassure patients of their comfort and safety.
Intensive and close care performed by skilled nurses post-fat removal surgery.
Guaranteed safety and customer result satisfaction.
Fat removal surgery techniques that limit loosening and flabbiness of the skin.
Large concentrations of fat can be drawn out to satisfactory results, including stimulating production of collagen using radio frequency for smooth healthy skin.




Timing
This procedure takes approximately between 4-5 hours depending on the method of surgery and the targeted body area. Patients are allowed to return home after receiving treatment, and return to work normally within a few days. Patients are required to wear a brace or bandage around the targeted area and return to normal physical activities as advised by the attending doctor. After receiving treatment, you will see instant results and more to follow in the following 4-6 months. New fat accumulation is further prevented, if done in conjunction with proper dieting and exercise.


Effect : 4-6 months


How long : 4-6 hours


How often : -


Down time : 2 weeks
How to start
We have certified doctors and physicists who are available at all time to deliver on-demand diagnoses and other beauty related services.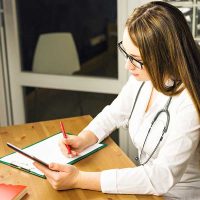 Application
Applicants can submit all health-related documents at our reception desk.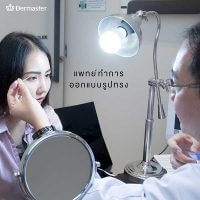 Check-ups
We will conduct a thorough examination of client's health condition.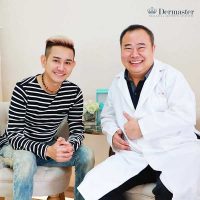 Consultation
Based on the checkup results, we'll give consultation on the needed action.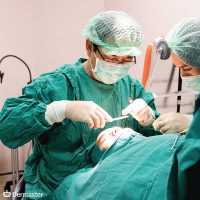 Treatment Scheming
Patients will be provided with a detailed treatment scheme.