Exilis Ultra 360™
Ultimate RF & Ultrasound Lifting Technology

Are you facing these problems ?
Cellulite (Lumpy or dimpled skins)
Loss of sensation during sexual intercourse
Introduction - New Exilis Ultra 360™
Exilis Ultra 360™ is a state-of-the-art non-surgical treatment that combines radiofrequency and ultrasound waves for the rejuvenation and tightening of facial, body, and vaginal tissues. This innovative technology is designed to produce shorter treatment times and more consistent outcomes, thanks to the brand new 360™ technology. With 5 different tips for treating over 20 different areas of the body, Exilis Ultra 360™ offers unmatched versatility.

It's the first and only applicator that uses both radiofrequency and ultrasound waves simultaneously, making it the most efficient and effective treatment option available. With Exilis Ultra 360™, women and men can experience improved skin laxity, body contouring, and cellulite reduction.
Furthermore, the Ultra Femme 360™ procedure utilizes this technology for extremely fast and non-invasive treatment of female intimate parts. This cutting-edge technology allows individuals to achieve their desired aesthetic goals without the need for surgery or downtime.
Quick Summary:
Brand new

Exilis Ultra 360

™

technology for shorter treatments with more consistent outcomes.

Unmatched versatility due to 5 different tups for the treatment of more than 20 areas – from head to toe.

The first and only applicator to simultaneously utilize Radiofrequency and Ultrasound.

The new

Ultra Femme 360

™

procedure with the state of the art technology for extremely fast non-invasive treatment of female intimate parts.
What is Exilis Ultra 360™?
Exilis Ultra 360™ is a versatile skin tightening procedure suitable for a wide range of patients, from those in their 20s with early skin changes to individuals in their 70s and above seeking to reverse the signs of aging. The treatment utilizes a unique combination of ultrasound and radiofrequency energy to stimulate the production of new collagen and elastin deep within the skin, leading to noticeable rejuvenation and tightening in various parts of the body. 
This technology is ideal for addressing wrinkles, sagging skin, and localized pockets of fat in areas such as the face, neck, abdomen, thighs, and more. With its non-invasive approach and no downtime, Exilis Ultra 360™ is a popular choice for individuals looking to improve their appearance and regain confidence.
EXILIS ULTRA 360™ Treatment Areas?

How does EXILIS ULTRA 360™ work?

Energy Flow Control (EFC™)
The EXILIS ULTRA 360™ uses advanced Energy Flow Control (EFC™) technology to deliver energy in a safe and effective manner.

The EFC™ system constantly monitors changes in skin impedance during treatment, ensuring a consistent level of heat that maximizes patient comfort and minimizes the risk of adverse effects.

The Ultra Femme 360™'s ergonomic applicator is designed to be inserted smoothly and comfortably, without the need for a side-firing motion that could cause discomfort or twisting of the applicator.

This ensures that the procedure is both safe and comfortable for the patient while also delivering excellent results.

The combination of the EFC™ system and ergonomic design make the EXILIS ULTRA 360™ and Ultra Femme 360™ popular choices for non-invasive vaginal rejuvenation treatments with a high level of comfort and safety.

360° Volumetric Heating Technology
The 360° Volumetric Heating Technology is an innovative approach to non-invasive aesthetic treatments that allows for fast and uniform heating of surrounding tissue.

This technology enables clinicians to use high energy levels without compromising patient comfort and safety, making it an ideal option for those seeking safe and effective treatments.

With its specially designed 360° applicator, the technology also enables the treatment of difficult-to-reach areas such as the periorbital region, with improved results compared to traditional treatments.

In addition to improving the level of comfort and safety for patients, the 360° Volumetric Heating Technology also increases the efficiency of treatments, with faster results and reduced downtime.

Overall, the 360° Volumetric Heating Technology is a game-changing advancement in non-invasive aesthetic treatments, allowing for safe, effective, and comfortable procedures that provide excellent results.
Total Femme Rejuvenation
This technique uses specialized tips that target specific areas in the thinning areas of a woman's body. It can help tighten and stimulate the production of new collagen in both the outer skin and internal tissue of the vaginal canal. It also improves blood flow to the vaginal wall tissue, aiding in more efficient healing. This treatment can greatly enhance the effectiveness of postpartum rehabilitation, as well as help alleviates issues such as vaginal prolapse, urinary incontinence, dryness, dyspareunia, and irregular menstrual cycles.
Benefits of Exilis Ultra 360™
Exilis Ultra 360™ has applicators for both face and body, it can help reduce wrinkles, rhytides, and cellulite without surgery or downtime. Don't miss out on this non-invasive solution to achieve a more youthful, contoured appearance.


Stubborn fat can be a frustrating problem for many people, as it often resists traditional weight loss methods such as diet and exercise. This can lead to areas of the body, such as the belly, that are resistant to change even when a person has achieved an otherwise healthy weight. 
Exilis Ultra 360™ offers a solution to this problem by targeting stubborn fat cells, breaking them down, and eliminating them from the body while also stimulating collagen production to improve skin tightness and texture.
ULTRA FEMME™ 360 and Benefits
ULTRA FEMME 360™ is a non-invasive, radio-frequency treatment designed to improve women's intimate health. It uses heat to stimulate collagen and elastin production in the vaginal area, which can result in increased blood flow, improved sensation, and enhanced vaginal tightness. The treatment can be used to address a range of concerns, including vaginal laxity, dryness, and urinary incontinence.
Exilis Femme 360™ is a solution to these problems:
Sexual Dysfunction: decreased satisfaction, loss of sensation, and pain during intercourse
Vaginal Dryness: insufficient lubrication leading to discomfort and pain during intercourse
Loss of Confidence: changes in vaginal health leading to a loss of confidence
Urinary Incontinence: loss of bladder control causing embarrassment and discomfort
What are the key differences between Exilis Elite and Exilis Ultra 360 for body contouring and vaginal tightening?
Exilis Elite™ and Exilis Ultra 360™ are both non-surgical, non-invasive treatment options that use radiofrequency energy to tighten skin and reduce the appearance of wrinkles. However, there are some differences between the two:
Technology:

Exilis Ultra 360™

is the newer version and has an updated technology compared to

Exilis Elite™

.

Exilis Ultra 360™

can stimulate collagen up to 40%, while

Exilis Elite™

can only stimulate up to 29% when compared to

Exilis Ultra 360™

.

Exilis Ultra 360™

also provides less heat to the skin during treatment, with up to 20% less heat compared to

Exilis Elite™

.

Treatment areas:

Exilis Elite™

is limited to smaller treatment areas such as the face, neck, and hands, while

Exilis Ultra 360™

can treat larger areas such as the abdomen, back, and thighs.

Applicators:

Exilis Ultra 360™

has a variety of different applicators, each designed for specific treatment areas, whereas

Exilis Elite™

has a more limited range of applicators.

Results:

Exilis Ultra 360™

is reported to provide more dramatic and noticeable results compared to

Exilis Elite™

.
Overall, Exilis Ultra 360™ is an upgraded version of Exilis Elite™ that offers more advanced technology and broader treatment capabilities.
Why Choose Exilis Ultra 360™ at Dermaster?
Expertise and Credentials: Our Experienced Doctors and Prestigious Memberships
Our doctors have 20 years of experience as Aesthetic and Plastic surgeons and are members of several prestigious medical societies in Thailand, including the Medical Council of Thailand, the Society of Plastic and Reconstructive Surgeons of Thailand, the Society of Aesthetic Plastic Surgeons of Thailand, and the Dermatological Society of Thailand.
Precision and Effectiveness: Our gold standard technique for Exilis Ultra 360™
Our specialized gold standard technique ensures that every tips are precisely and strategically applied to specific areas of the face, body, and vaginal areas resulting in maximum rejuvenation and tightening effects. By utilizing the Exilis Ultra 360™ perfectly on the optimal skin structure, you can rest assured that you are getting the most out of your investment.
Personalized Attention and Comfort: VIP Treatment with a Dedicated Beauty Consultant and Private Room
At our facility, we provide a VIP private room for each client to ensure privacy and comfort during their Exilis Ultra 360™ treatment. Additionally, we offer personalized attention with a dedicated Beauty Consultant who can speak English, Chinese, and Arabic to assist you every step of the way, from the initial consultation to aftercare.
Who is suitable for Exilis Ultra 360™?
✪  Individuals with skin issues such as wrinkles, fine lines, and sagging skin
✪  People with localized excess fat in specific areas of the body
✪  Women who have given birth and desire to tighten the abdominal area or have loose abdominal skin
✪ People who exercise regularly but still struggle with stubborn areas
✪  Individuals who have lost weight or undergone liposuction and want to firm and tighten their skin
✪  People with loose and sagging skin in different body parts
✪  Women experiencing vaginal laxity, dryness, or loss of sensation during intercourse
Individuals looking for a non-surgical solution to address their skin or body concerns
Transient erythema (redness) may occur after treatment, lasting from a few minutes to over an hour.

Edema (swelling) may occur and can last up to 72 hours.

Refrain from sexual activity in the treatment area for 24 hours or until the swelling subsides.

You may experience symptoms similar to a urinary tract infection that will usually subside within 72 hours. If symptoms persist or worsen beyond 72 hours, seek medical attention from your primary care physician.

Your skin may feel warm immediately after treatment, which may last a few hours as deep tissue retains heat longer.

Increase sensitivity to heat (very hot shower) may last for 24-48 hours after treatment.

You may have some tenderness in the area for a few hours or a day afterward.

Avoid excessive heat exposures (sauna, hot tub, laser treatments, etc.).

Removal of the self-adhesive grounding pad exfoliates the skin. Therefore, avoid direct sun or tanning bed exposure to the site for 1 week and use a quality sunscreen SPF 30+ thereafter to protect the skin from sun damage.
Preparing for Exilis Ultra 360™ involves a few simple steps to ensure the best possible results and minimize the risk of complications:
Consultation:

Schedule a consultation with a licensed provider to discuss your medical history, expectations, and any concerns you may have.

Hydration:

It is important to stay hydrated before and after treatment. Drink plenty of water in the days leading up to your appointment.

Clothing:

Wear comfortable, loose-fitting clothing to your appointment, as you may need to disrobe or wear a gown.

Avoid sun exposure:

Avoid tanning and direct sun exposure to the treatment area for at least two weeks prior to treatment.

Avoid blood-thinning medications:

Avoid taking blood-thinning medications, such as aspirin or ibuprofen, for at least one week prior to treatment.

Remove jewelry:

Remove any jewelry or metal objects from the treatment area prior to your appointment.

Communicate any changes:

If there are any changes in your health or medications between the consultation and the treatment date, inform your provider.

Follow Dermaster's instructions:

Follow any additional instructions provided by our medical professionals, such as avoiding certain medications or skin care products before or after treatment.


Effect : Immediately


How long : 30-60 Mins


How often : Every 6-12 Months


Down time : No Down time
Exilis Ultra 360™ (FAQs)
01.

How much does Exilis Ultra 360 (Vaginal Rejuvenation) cost?
The cost of Exilis Ultra 360 varies depending on the location and the size of the treatment area, but typically ranges from 19,900 baht per treatment.
02.

How much does Exilis Ultra 360 (Face & Body Tightening) cost?
The cost of Exilis Ultra 360 varies depending on the location and the size of the treatment area, but facial and body areas typically range from 6,900 baht per area. Please seek further consultation prior to making any booking with us online. There are also packages (10, 20, 40 areas) range with extra free areas available.
03.

Am I the right person for Exilis Ultra 360 or Ultra Femme 360?
Whether Exilis Ultra 360 or Ultra Femme 360 is right for you depends on your specific needs and goals. It is best to consult with Dermaster's qualified healthcare professionals who can assess your medical history and help determine which treatment is best for you. We can also help you understand the potential benefits and risks of each treatment option.
04.

Who is not suitable for Exilis Ultra 360?
Patients with a history of genital herpes must take Acyclovir or Valtrex before treatment to prevent a herpes breakout Pregnant, breastfeeding, and postpartum patients cannot be treated Patients with a pacemaker or internal defibrillator cannot be treated Patients with impaired healing, metal implants, or an active skin infection in the treatment area cannot be treated Patients who have been on Accutane within the last twelve months cannot be treated
05.

What can I expect during Exilis Ultra 360 treatment?
During the treatment, you can expect to feel a warming sensation as the device is applied to your skin. The treatment is not painful, and most patients report feeling comfortable and relaxed throughout the procedure. You may also experience some mild redness or swelling in the treated area, which should subside within a few hours after the treatment.
06.

How long does Exilis Ultra 360 treatment take?
The duration of Exilis Ultra 360 treatment depends on the number of areas being treated. Generally, each session takes about 15-30 minutes per area. For example, treating both the abdomen and flanks would take around 30-60 minutes. For vaginal rejuvenation, it usually takes about 8 minutes to complete a session.
07.

Does Exilis Ultra 360 hurt?
Patients may experience mild to moderate discomfort during the treatment, but it is generally well-tolerated. The device has a built-in cooling system to help minimize discomfort. Additionally, the treatment is non-invasive and does not require anesthesia. However, individual experiences may vary.
08.

What should I do after Exilis Ultra 360 treatment?
After an Exilis Ultra 360 treatment, it is recommended to drink plenty of water, avoid alcohol and caffeine, and avoid direct sun exposure. For vaginal rejuvenation specifically, it is recommended to refrain from sexual activity for 48 hours and avoid hot baths or saunas for 24 hours after treatment.
09.

How long does it take to see results from Exilis Ultra 360?
Most patients start to see noticeable results within 2-3 weeks after their first treatment, with optimal results visible after 3-6 months.
10.

How long do Exilis Ultra 360 results last?
The longevity of Exilis Ultra 360 results varies depending on individual factors such as age, lifestyle, and skin condition. However, the results can last for up to six months to a year with proper maintenance and a healthy lifestyle.
11.

What are the side effects of Exilis Ultra 360?
A rare, but notable, side effect of Exilis Ultra 360 are Some of the common side effects associated with this treatment include redness, swelling, tenderness, and minor bruising in the treated area. These side effects are usually mild and temporary, lasting only a few days to a week after treatment.
12.

Can I combine Exilis Ultra 360 with other treatments?
Yes, Exilis Ultra 360 can be combined with other treatments such as dermal fillers, Botox, and chemical peels. However, it's important to consult with our Dermaster's qualified healthcare professionals to determine the safety and effectiveness of combining treatments.
How to Start
We have certified doctors and physicists who are available at all time to deliver on-demand diagnoses and other beauty related services.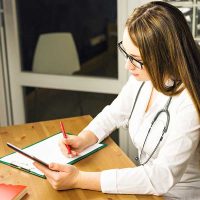 Application
Applicants can submit all health-related documents at our reception desk.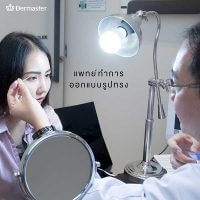 Check-ups
We will conduct a thorough examination of client's health condition.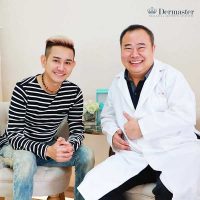 Consultation
Based on the checkup results, we'll give consultation on the needed action.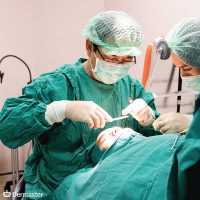 Treatment Scheming
Patients will be provided with a detailed treatment scheme.