Are you facing these problems?
All can be remedied and adjusted easily by choosing "Max Pulse"

แนะนำ Max Pulse
The Max Pulse is a screening technology in the FDA Class II medical screening device. The Max Pulse device uses electrons, photoelectric, measurement of volume changes (Plethysmography). Other mechanisms for monitoring the cardiovascular system to see whether the work is complete or something is wrong by introducing in people who are at risk of heart disease to manage before the bad condition.
Why should you choose Max Pulse at Dermaster?
Dermaster has a medical specialist to check the strength of the cardiovascular system. We make clear results leading to the proper preparation or prevention in a risky person. The examination with Max Pulse is more accurate and detailed than normal health checks.



Result & Duration
Checking Max Pulse will have the following test results.
Heart Rate Variability (HRV) – shows the overall function of the nervous system that results in ischemic heart disease
Cardiovascular autonomic function measures the performance of the heart whether there is a risk of ischemic heart disease.
Differential Pulse Wave Index (DPI) – overview of heart integrity
Eccentric Constriction (EC) – measure the contraction force of the heart veins from the left lower chamber
Arterial Elasticity (AE) – measure the arteries of the arteries
Remaining Blood Volume (RBV) – measure the amount of residual blood in the heart chamber after compression.
Wave Type – measure the age of the blood vessels
Mean Heart Rate – measure the average heart rate
Arteriosclerosis Progress – pictorial wave 7 types showing the status of blood vessels
Which the results of the examination can lead to diagnosis and prevention of these diseases such as
Myocardiac infarction (MI)
Angina pectoralis
Ventricular arrhythmia and Premature ventricular contraction (PVC)
Sudden cardiac death
Coronary artery disease
Congestive heart failure
Diabetes mellitus & Diabetic autonomic neuropathy
Brain injury
Epilepsy
Multiple sclerosis
Fibromyalgia & Chronic fatigue syndrome
Obesity
Guillian-Barre Syndrome
Depression & Anxiety disorder (Panic disorder)
Stress-induced diseases


Effect : The result in 1 week


How long : 45-60 Minutes


How often : Once a year


Down time : No recuperate
How to start
We have certified doctors and physicists who are available at all time to deliver on-demand diagnoses and other beauty related services.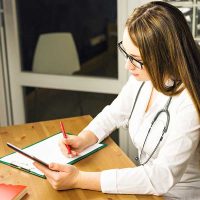 Application
Applicants can submit all health-related documents at our reception desk.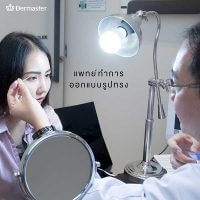 Check-ups
We will conduct a thorough examination of client's health condition.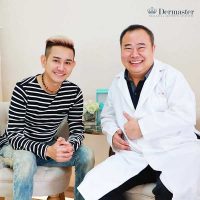 Consultation
Based on the checkup results, we'll give consultation on the needed action.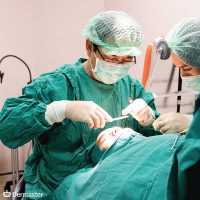 Treatment Scheming
Patients will be provided with a detailed treatment scheme.