Are you facing these problems?
All can be remedied and adjusted easily by choosing "Tripolar RF"

Tripolar RF Introduction
New  Tripolar Cellulite Free innovation is taking of Technology of Uni-Polar and Bi-Polar combine together as Tripolar Cellulite Free with 3 electrodes radio frequency that can active cells skin to 2 layers such as Demis and Subcutaneous cause produce and arrange process of collagen under new skin by  Radiofrequency (RF) by transfer radio frequency to active cells cause produce and arrange process of collagen under new skin can disintegrate cellulite by burning down of fat, fat shall constrict, increase tighten skin, strength and elastic skin as well, Sagging that hard to solving shall be lost.
Why should you choose Tripolar RF at Dermaster?
Dermaster always consider result and safety of customer, this is sure that shall get satisfactory result and good service, surely does not have side effect.




Timing
Polargen RF result
Facial Lifting is sagging solution to lift all point of facial under eye bag and neck by must not operate to lift.
Facial Recontouring is facial shape changing to flat cheekbone and decrease square facial, slender chin, attenuate facial, better oval facial.
Facial Rejuvenation is reduction of wrinkles on forehead, ridge of the nose, eye circles, lip circles and neck.
Facial Resurfacing is making of smooth skin, bright, attenuate pore, shallow acne pit and active collagen.
Facial Lightening is adjustment of skin tone to better bright, darkness under eyes and melasma are faded.
Body Reconturing and Firming help active warm fat by safety method, dilated vein, lymph is better flowing, does not accumulate and flab, remove cellulite and tissue can get better oxygen, cause tighten and firmness skin, dost flabby.


Effect : See results immediately from the first time


How long : 1 hour


How often : 1-2 times / week


Down time : No downtime
How to start
We have certified doctors and physicists who are available at all time to deliver on-demand diagnoses and other beauty related services.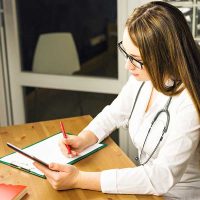 Application
Applicants can submit all health-related documents at our reception desk.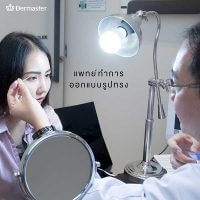 Check-ups
We will conduct a thorough examination of client's health condition.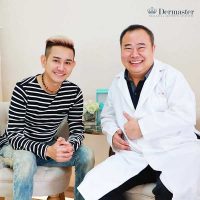 Consultation
Based on the checkup results, we'll give consultation on the needed action.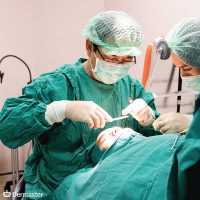 Treatment Scheming
Patients will be provided with a detailed treatment scheme.